What is Debt Consolidation And How Does It Work?
Written by Dave Falvey
9 June 2015
6,889 views
No Comment
Debt consolidation refers to combining the many debts of a consumer into one obligation. A debt consolidation is a way of combining some or all of these debts into one payment. Essentially, the debtor agrees to take out a new loan. The loan allows the debtor to pay off the many claims in return for paying one larger claim.
Most consumers have multiple debt obligations simultaneously.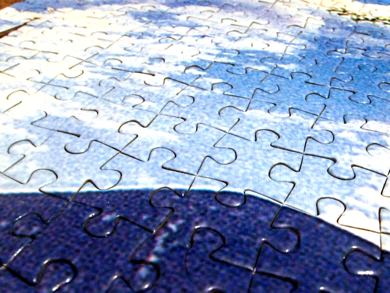 Paying just one debt is simpler. Consolidating the debts may have financial advantages too.
Consumers who own a home or a car will pay a monthly principal payment plus interest (a loan payment) for the obligations. Home and car debts are often given because the debtor agreed to return the home or car if the loan is not paid.
A debt that uses collateral (a home or a car) to guarantee the loan is called a secured loan.
Debts that aren't secured (there's no collateral to help guarantee payment) are called unsecured loans. Consumers often make payments over time for these unsecured debts. Sample unsecured debts include:
Credit card bills
Medical bills
Insurance bills
Student loans
Payday loans
Utility bills
Additional debt obligations can include child support payments and money for tools, furniture, home repairs and other home or business uses. Some loans, like student loans, are often regulated by the government.
Before a student can consolidate student loans, he/she will need to check with a debtor's attorney to see if consolidation is permissible and what the real benefits/adjustments are.
All of these debt payments can be paid by writing a check. Many are paid through online payments. Some are paid through wage garnishments.
The reasons for the debtor to consider debt consolidation are:
Less paperwork: Instead of writing multiple checks and dealing with multiple creditors, the debtor just deals with one creditor and writes one check. It's a way of staying more organized.
An ability to pay off the old debts and minimize collection actions – in return for agreeing to make one larger payment.
Interest adjustments. Some people have loans with very high interest rates. Because the economy changes, current interest rates may be lower than these high interest rates. It may be better to get a new loan and pay off the high-interest debts with one loan at a much lower interest rate. Unsecured loans normally have higher interest rates than secured loans because there isn't collateral to back up the payment.
The reasons for a creditor to consider debt consolidation are:
The creditor is normally a new creditor who sees a chance to get interest on a loan. New loans also mean the creditor gets a fee for processing the loan.
The new creditor will normally also ask for security – a second mortgage on the home or a security interest in your vehicle. A big factor is that the creditor will want to make sure there is equity in the home or car to cover the debt.
Some of the other ways to manage your debt
A debt restructure: Here, the creditor agrees to renegotiate the terms of the payout. For example, instead of paying $200 over 20 months – the creditor might take $100 over 40 months. Debt management companies generally prefer loan arrangements that settle the debt in three years or less. Debtors with longer loan periods are generally more likely to default on their payments than shorter period debtors.
Debt relief: Here, the creditor agrees to forgive part of the debt. A creditor might agree to take a percentage on the dollar in order to get the money immediately. Creditors may agree to this because it means less overhead (less paperwork and staff) to monitor the debt. The creditor may be under his/own financial pressure and want the money now.
A Chapter 13 bankruptcy: This process lets the debtor pay his/her debts over a 3 to 5 year period. The Chapter 13 debtor agrees to pay the debts in two parts. The first part pays the secured loans – normally the home and the car. Here, the debtor agrees to pay the monthly payments plus he/she agrees to pay the arrears over a 3 to 5 year period. The second part is the unsecured debt. Here, the debtor agrees to pay a percentage of the unsecured debt for the same 3 to 5 year period.
Know who's doing the debt consolidation?
A skilled lawyer can handle all your debt consolidation issues. This lawyer will make sure you know your full financial situation, all your remedies and all your options. The lawyer will negotiate good deals when possible and make sure all contracts (loans and agreements) are properly handled.
Some companies advertise that they can work the debt consolidation for you. They'll try to sell you on the belief that they can renegotiate some of your debts, possibly lower you interest rates and work directly with the creditors. There are many facts you need to know before you deal with these companies: What fee are they charging? Is it a one-time upfront fee – if so, how much? Are they charging a percentage of your debt? Are they charging a percentage of what they save you and how is that calculated?
Do you have more questions? Good, the more you understand about the process of debt consolidation and credit counseling, the better equipped you will be to manage your finances and getting your life back in order. Read a FAQ on debt settlement and credit counseling here and make sure to leave your questions in the comments below.